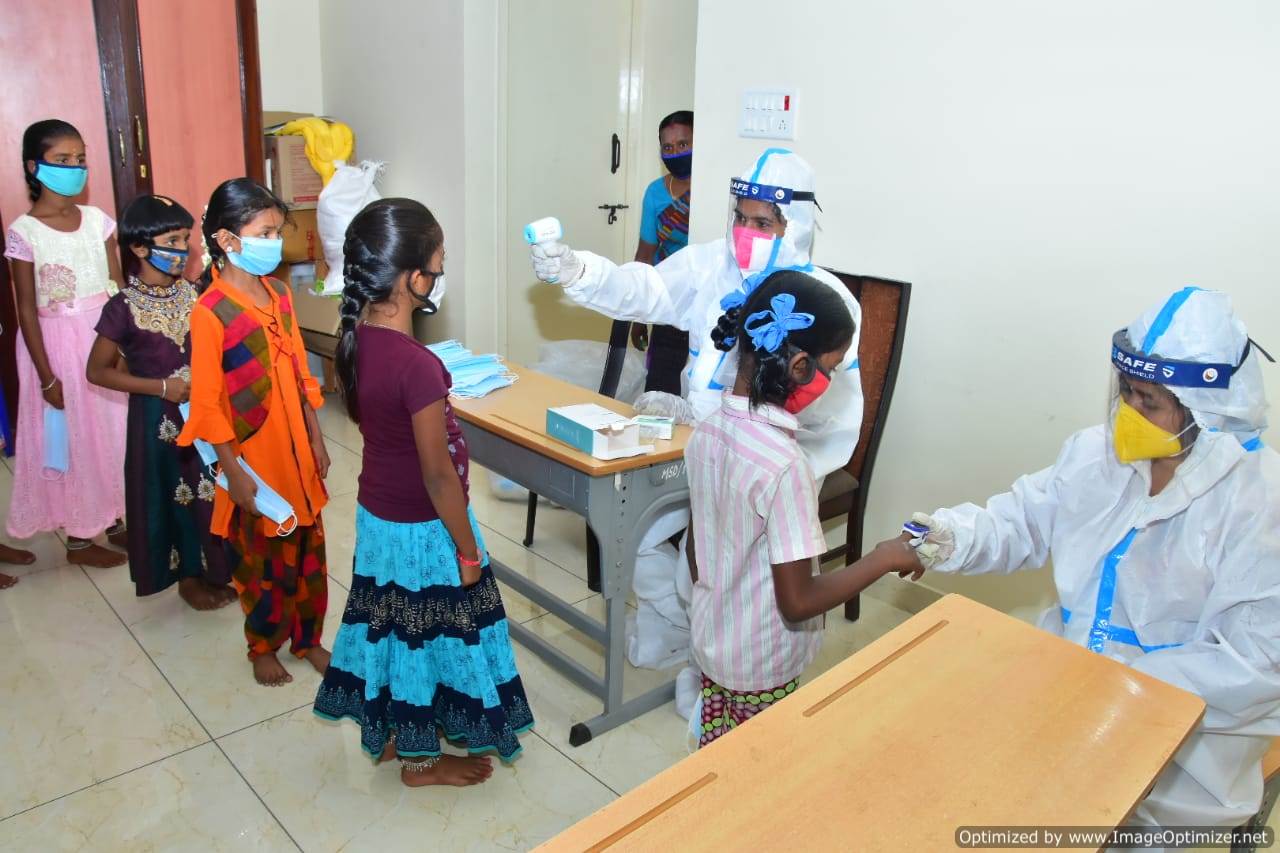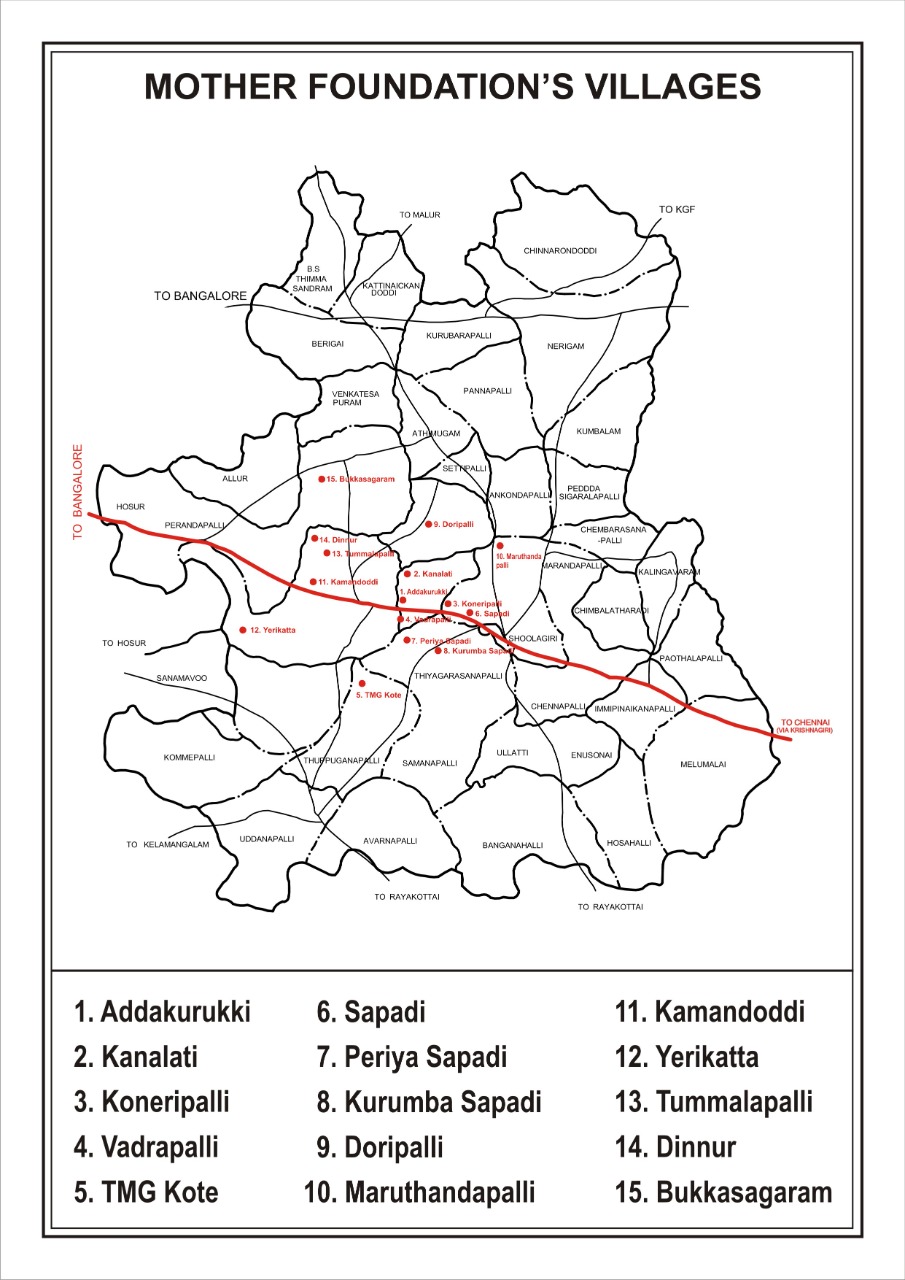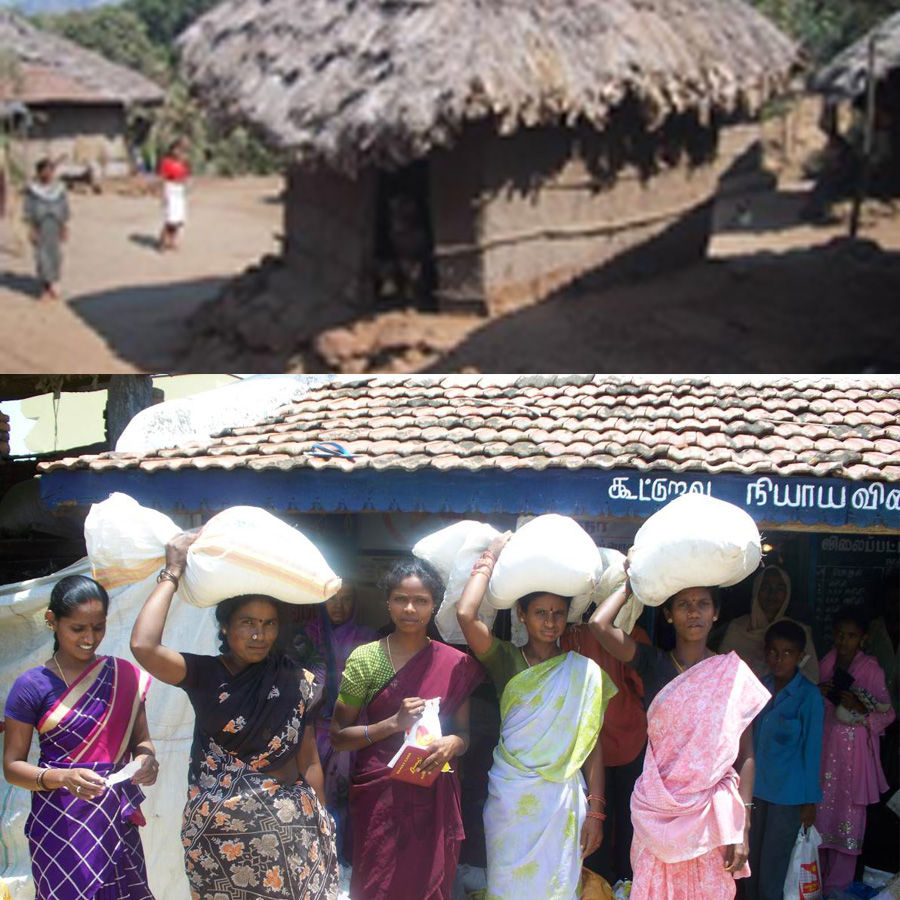 Mother Foundation-US is a 501(C)(3) nonprofit organization registered in the United States.  It provides charitable assistance to disadvantaged families with the intention of improving their living conditions and overall quality of life.  We work with another nonprofit in Norway called SevaChildren Norway/India to channel our collective efforts into a grass roots nonprofit movement called Masard founded by Dr. Fernandes, located in southern India.  Masard identifies the needy families  requiring assistance, for example:  Immediate nutritional and other personal protective possessions during emergencies like the CV-19 pandemic; finance assistance for kitchen gardens;  purchase of goats and chickens for rearing by villagers; micro-financing for mushroom cultivations as starter cottage industries;  bicycles for school children;  fruit trees for food and cash crops; female youth empowerment & skills workshops. We sponsor an ambulance service for all of our 15 villages, and a mobile clinic.  And we pay for extra school teachers for a very impoverished village school that doesn't get adequate state/federal funding.
Mother Foundation-US is particularly focused on educating children.  In this regard, we seek sponsors for children at Ashagram, Ejipura,  in the state of Karnataka.  We also seek sponsors to sponsor a child living in a slum or living in one of the 15 villages that Mother Foundation-US has taken under its wing.  Just $35/month will ensure a child's education.  Government schools are free but  stationery, notebooks, school bags and other various educational sundries are not.  Monthly sponsorships also pay for after-school tuition and sundry goods for the whole family.  Mother Foundation-US has sponsored students through university as well.  Two have become school teachers and one has a degree in nutrition and health.
We recognize that lack of education is the root cause of poverty.  Uneducated slum families and impoverished villagers get near zero opportunities to better themselves in any significant way.   Education, the greatest equalizer, provides better paying jobs and better earning opportunities creating healthier and happier families.  Better employment in itself alone reduces crime rates, besides raising a country's per capita income.  Studies reveal that children born to educated mothers are twice as likely to survive beyond age five.  Maternal death rates drop and child marriages are reduced.   Education can lower gender-based violence.  In developing countries where we have a presence, domestic violence is more rampant where fathers are uneducated, and frequently,  they are also alcoholics, driven to drink by despair, immobility and inability to provide.  Poverty can be emasculating.  We have seen first-hand, beatings stop when financial anxieties are removed in a household.  When education goes up, the planet's plight goes down.  Literate children become literate adults, better able to take care of themselves and others, and with  increased awareness of environmental concerns.
We all remember the Boxing Day Tsunami of 2004.  A cataclysmic tsunami occurred in Southeast Asia, the day after Christmas.  That day gave seed to the current Mother Foundation-US organization.  17 years later, our focus still centers around, number one: Education,  and  number two: Teaching individuals how to fish rather than simply give them fish.