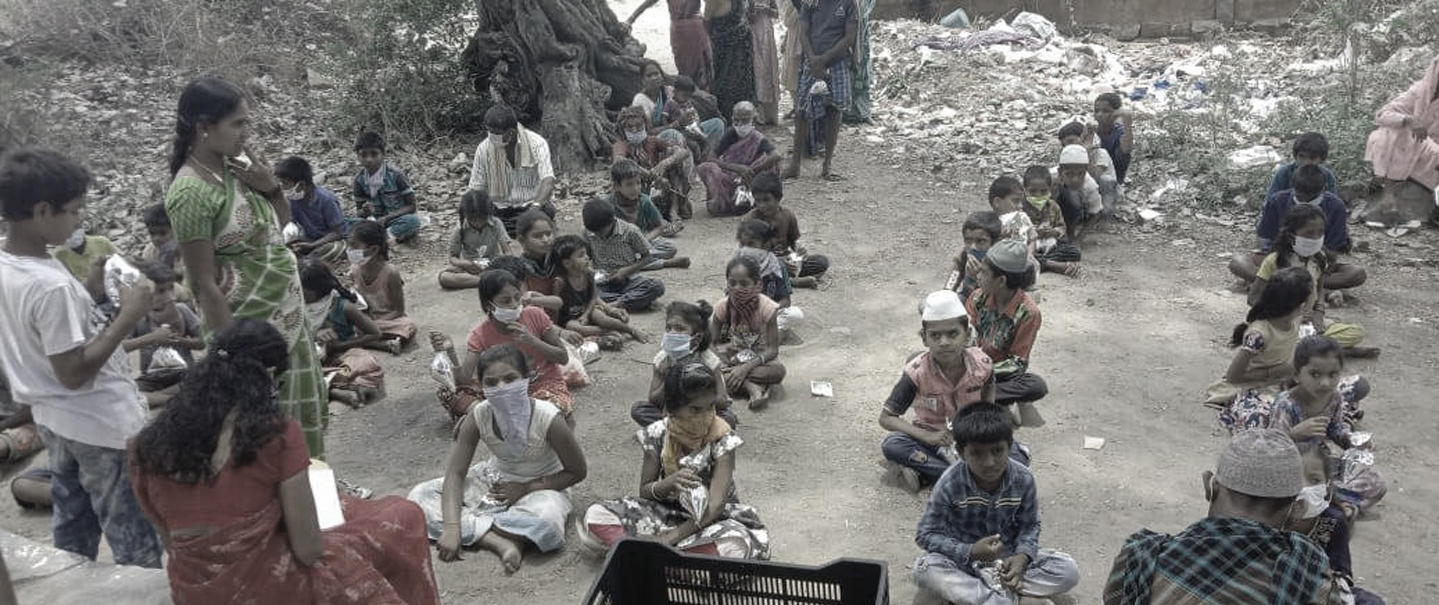 Ashagram Hope Village
The word Ashagram is from two words:  Asha for "hope" and gram for "village."  Lovely sounding Hindi for a Village of Hope.         
Some 30 years ago,  Dr. Fernandes, founder of  Masard, the local NGO in India with whom Mother Foundation  has partnered, envisioned a dream to build  a unique and multifaceted Ashagram for children.  This "village" would embody a safe environment, in a natural habitat, providing shelter to children in distress:  slum and street kids, orphans, the destitute and the handicapped.
But that is not all.  There are many such "villages" of hope for  the lost children of India and elsewhere.  Ashagram would first, adhere to a foster care concept versus  an orphanage, which in reality is diminishing rapidly because of stringent government regulations.  Secondly, this "village" would comprise a cluster of homes, family-type cottages,  in which children would live with foster parents.  Moreover, their formal education would be expanded with an Ashagram curriculum for experiential learning (EL) —  simply speaking, learning by doing.  Children are quite naturally inclined to learn by experience. The EL is for older kids to learn how to begin and manage mini farms:  arable, dairy, poultry, pig, rabbit and fish.  A pond constructed for rain water harvesting is already in place for fish farming.
This vision of  Dr. Fernandes' — a substantial and critical part of it —  has been realized in the acquisition of 21 acres by Masard .  It is large enough to accommodate all of the above-mentioned  ideas — homes and the mini farms.  And in recent years, countless fruit and other trees have been planted because watering vegetation is not problematic due to a sizeable lake that comes with the property!  Furthermore, electricity for all future premises has been attained.  A one-time fee paid to the government has grandfathered in, and guaranteed life-long, free use of electricity. Thus, two indispensable  utilities, water and electricity, have been secured.
Currently, even though there is a house occupying Ashagram land, no children live there, except for a caretaker, and a Social Worker while it serves as a Women's Refuge Home providing shelter for  female victims of family violence and domestic abuse.
The main reason children are not yet living at Ashagram is the threat of wild elephants which sometimes romp too close to the facility!  With safety in mind, the construction of  strong walls around the property began two years ago.  This is a slow process, delayed time and again from lack of funding.
Besides the building of  walled-in fortifications against elephants, 100 jackfruit aka jack trees were planted last year in 2020.  Versatile and productive, this tree's yellow ripe fruit is eaten raw or cooked. The seed is also edible after cooking.  A mature tree can produce 200 fruits a year; older trees can yield up to 500 fruits yearly! These trees are the future investments of Ashagram.  They will feed and provide nutrition to families living on the land as jackfruit provides carbohydrates, protein and fats, and they can be harvested for sale.  There is demand for this nutritious food, the staple of simple and un-costly meals in Asia.
Because Ashagram is situated "in the interior" of Tamil Nadu state, it sits in untouched territory, unpolluted by commerce  and untainted by the clamor of city life.  Hundreds of a wide variety of fruit bearing trees, besides jackfruit, planted soon after the land was acquired, are currently bearing fruit, on schedule, as the land is fertile. There are plans to beautify with flower gardens and fortify with vegetable gardens so that all living there can live off the land despite pandemics or any future economic disaster, as was so tragically and painfully experienced in 2020.  Clearly, essential infrastructure is underway to realize this dream — a Community of Children — fostered by adults amidst  natural, nurturing and environmentally friendly woodlands.
Where is Ashagram vis-a-vis the closest village?  It is half  a mile from Pathakotte village which doesn't have any public transportation and access to this village is via a mud road.  And if you walk a mile outside of Pathakotte village you will be able to catch public transportation aka as government buses.  Surrounding villages like Annanagar, Rampura and Naikanapalli also do not have public transportation, the reason Mother Foundation gave bicycles to children in these villages so they can cycle to school rather than walk..
Dr. Fernandes is the architect behind this bold and ambitious dream of creating Ashagram, a Village of Hope for children in India.  Now, that dream has become ours too — SevaChildren India/Norway and Mother Foundation's —  because it takes a village to build a village!
When you think about it, every renowned architect, even I.M. Pei, first sat before a blank drafting paper before he dreamed up magical possibilities.  Our Ashagram Village of Hope won't be like the Louvre but it is a magical vision with  immense possibilities for the most  marginalized of children. Living safely in Ashagram, they too can  realize their own dreams for a great future.  They can be assured opportunities for good education, and they can acquire skills through experiential learning even before they leave Ashagram to begin their own lives as well-grounded adults, ably equipped to support themselves, and give service to others.
Please, if you would like to support this brave dream of Ashagram, you can donate right here.  Thank you so much!